I took 2 solid weeks to punch through some vBulletin code and build an
external vBulletin driven page to display coranto, and now I am readying to
format the "maginot teaser/fullnews" layout etc.
As shown above this is my target main newspage: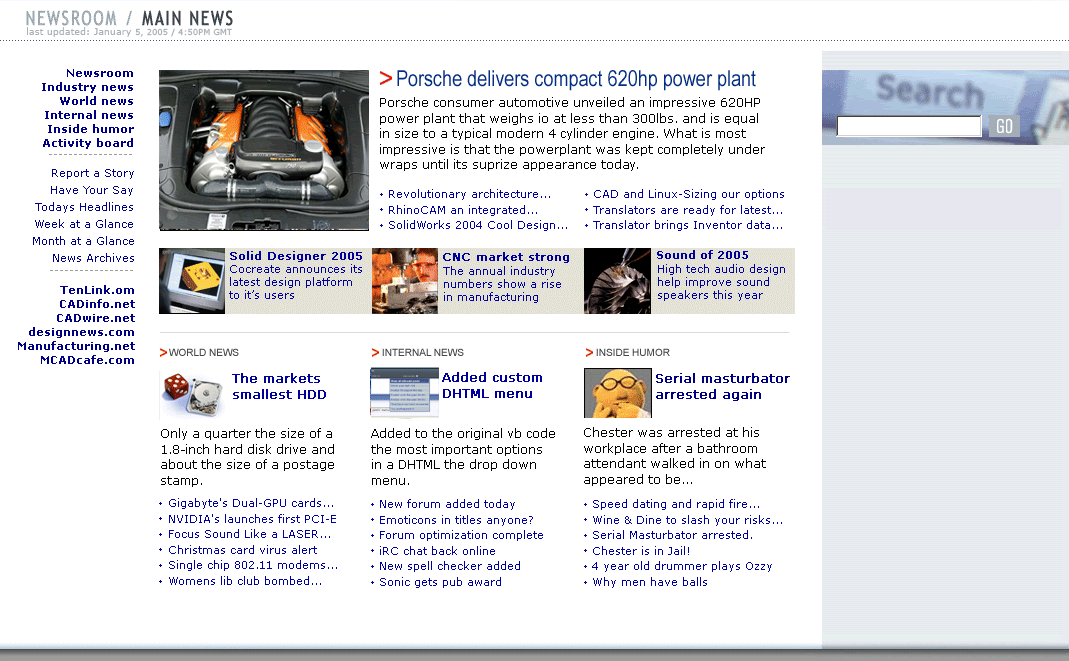 Here is the table I designed to contain the layout: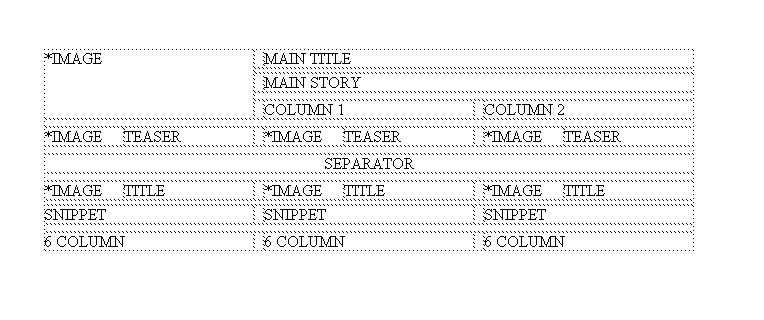 Does this make sense?
I will label the table spaces with real maginot alter one today but in some preliminary tests I am having difficulty finding out how to format title and content in the fullstory maginot display file.
Is there a document showing the .tmpl commands we can use?
with a maginot page? I would like to apply some specific formating
to the title etc.